Ok, I'm participating in my first blog carnival, Tackle-It-Tuesday hosted by
5Minutesfor Mom.com
. Thanks so much for the inspiration to make the mundane blogable!
I've spent the last three months researching preschool/kindergarten homeschooling strategies, collecting free and low-cost curriculum resources, and buying cool manipulatives as I read other's reviews. My laminator is tickled to have spent more time on the table, than in the closet.
And I feel good about all of this, BUT now I have collected piles and piles of activities that need to be organized! (No offense to those of you who organize in piles, that's just not the organization method that works for me.) As a high school teacher I preferred the three-ring binder-plastic sleeve method for organizing curriculum; which is what
Erica from confessions of a homeschooler
uses to organize her Letter of the Week curriculum.
What I have already been doing is placing the game pieces, flashcards etc... into ziplock plastic baggies with the corner snipped off. This is so that I don't have to worry about removing the excess air inside the bag before closing it! The air can escape out of the corner on its own accord! Then I've been putting all the components of the activity together in a plastic sleeve that I then put into a binder. However, I'm finding the plastic sleeves do not allow me to easily flip through my materials because the sleeves keep slipping down below the bottom of the binder. I could put a piece of cardstock in each plastic sleeve (which is a good solution) but instead, I've decided that hanging files will be my organizational method of choice.
Therefore, I'm going to a combination hanging file/file folder method of organization. Here's my plan: I'm starting off by color coding the subjects, as any self-respecting OCD/Type A individual would do!
Therefore, my major categories are:
Math = Green & Yellow (My son's favorites green & math!)
Letters = Red
Science = Blue
Themes = Orange
For these major categories, I used
dry erase hanging file tabs
so that the labels can change along with my organizational needs. I realize now that it also helps me to distinguish my larger categories from my subcategories.
Now, the next step was to determine the subcategories, to be organized by the hanging files within the larger subcategory.
Subcategories: hanging folders
(I used the plastic color-coded tabs that came with hanging file)
Letters (Red)
Letter Recognition
Matching Upper & Lower Case
Sight Words
Rhyming
Sentences.
Math/logic (Green & Yellow)
Number recognition
Addition
Subtraction
Equality
Graphing
Shapes
Number line
Money
Sorting/Patterns
Fractions
Science
National Geographic
Corn Unit
Themes/Holiday
The last step was to use individual color file folders for each of the activities. For example, in my Letter category, and within my "Letter Recognition" subcategory, I have the following red file folders.
And many more to come, for sure! This allows me to have all of the parts of the same activity in one folder. And more importantly, that I can easily flip through all the activities in a certain category to choose what will best fit the needs/interest of the week for my kiddo! Its already working.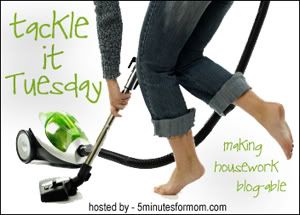 However, my love for binder organization will not wane. So I've designed 2 binders, one for language arts materials and another for math (science to come). To borrow a term from my good friend
Bri
, its scraptastic! I used scrapbook paper, and my
Cricuit Machine
to make the covers and spines. (Notice they match my overall color coding scheme!) My plan is use these for organization for the week's activities. I'll pull the activities I want to do for the week and store them in here until they are ready for the workboxes.

Thanks 5minutesformom! Next....I tackle the walk in closet!